14 September 2020
Dr. Shawn Day Joins Digital Transaction Limited's Advisory Board
---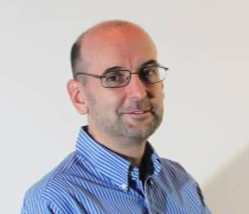 HONG KONG, September 14, 2020 – Digital Transaction Limited is pleased to announce the addition of a new member to our Advisory Board – Dr. Shawn Day.
Dr. Shawn Day is a technologist and innovator, as well as an entrepreneur with a proven track record of success, with ample experience in leading technology development from start-up phase to full commercial deployment and IPO. As an inventor of 43 US patents, Dr. Day's technical expertise spans software, firmware & hardware development, human-computer interfaces, touchpad & touchscreen technologies, and sensor technologies. He also has keen interest in developing and applying new technologies in consumer products, financial services, and other areas with broad multinational markets.
Dr. Day holds a BS (hon) and PhD in Electrical Engineering from the University of British Columbia. He joined Synaptics (Silicon Valley) in 1993 as Senior Scientist, responsible for neural research and pattern recognition. He then became the Director for Software Development and was later promoted to Vice President of Research and Development before he took on the role as Chief Technology Officer.
"We are delighted and honoured to have Dr. Shawn Day as our adviser. His experience at the reputable Synaptics is highly valued, as Synaptics was founded by Federico Faggin and Dr. Carver Mead, both are Fellows of the Computer History Museum in San Jose California. Dr. Day will bring with him over 30 years of professional experience in software, hardware, semiconductor innovations; intellectual property management; and the Silicon Valley value – all will contribute greatly towards DTL's governance, growth, success and long-term business development." says Ian Huang, Chief Executive Officer of Digital Transaction Limited.
Contact Information:
LinkedIn: www.linkedin.com/company/digital-transaction-limited
Twitter: https://twitter.com/DigitalTransac1